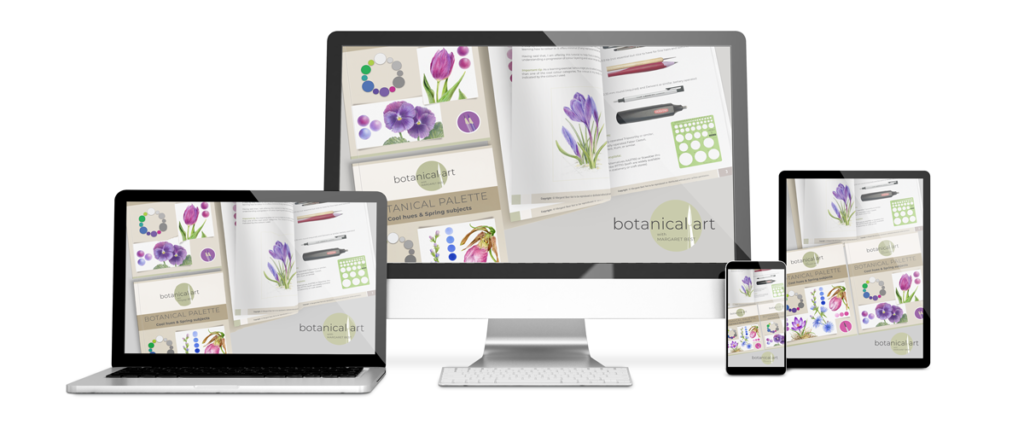 One of the few positive impacts of the COVID-19 pandemic has been the development of online botanical art workshops. I've been fortunate to benefit from not only my own experimenting with this medium but also that of others.
I teach 3-day online workshops regularly for the Dundas Valley School of Art (DVSA), deliver short (one or two-hour) topic-specific online presentations for botanical art organizations, and conduct personally-arranged online workshops.
Please understand that I conduct my workshops according to a strict principle that the botanical art process starts with a live specimen. I do not draw or colour-match from digital images or photographs and I do not teach that way either. Consequently, I do not believe in providing drawings or photographs to workshop attendees.
I announce online workshops here and via my email mailing list. If you're not on my email mailing list, please use the Contact page on this site to ask to be included.
Taking into account previously under-appreciated aspects such as optimum concentration time, ideal formats, and technical elements (to name a few), I believe that I've created online botanical art workshop formats to suit most participants.
You will be able to book to participate in my personally-organized online workshops here; the agenda and other details for each will be explained when you click on the icon of a particular workshop shown below. If there are no icons, it means that no on-line workshops are currently scheduled.
If you find that a hosted workshop (such as, for instance, a DVSA-hosted workshop) is FULL, there is usually a waiting list. If it is one of my personally-organized workshops, ask to be on the waiting list via the "Contact" page on this site.
Currently-scheduled online workshops
Dundas Valley School of Art — 26th to 28th October 2021 —Botanical Palette for Coloured Pencil – Warm Hues.

FULL.

Dundas Valley School of Art — 2nd to 4th November 2021 —

Botanical Palette for Watercolour – Warm Hues

.

FULL.